Funded Trading is a newly founded independent prop firm review and blog site that assists traders in making more educated decisions and plays an important role in the growth of prop firms through their comprehensive, unbiased, and trustworthy reviews of prop firms.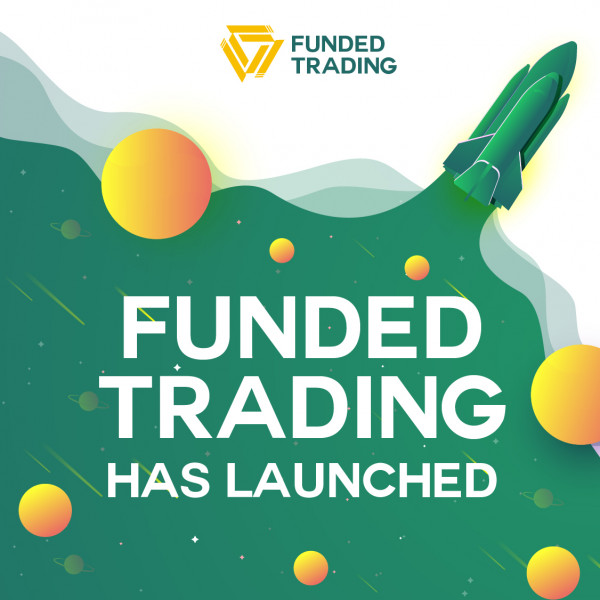 United Kingdom, 31st Aug 2022, King NewsWire, There has been a shift in customer behavior. Customers have become savvier as the Internet has increased in popularity, completely reversing the traditional retail flow. Traditional types of advertising are no longer as effective as they once were. Customers are more knowledgeable, have greater access to information, and want the satisfaction that they have made the best decision possible when making a purchase. They are better equipped to examine their options when they have confidence in the information they get. When clients can put their trust in the information they find, it becomes much easier for them to weigh all of their options and choose what's best for them.
An advertisement does not encourage a customer to make a purchase; rather, it supplies them with extra options. Customers that make an attempt to be more selective in their purchasing selections place a much higher value on reviews.
There are hundreds of prop firms available online. Unfortunately, there aren't many websites that provide reviews of prop firms. If you're thinking about getting into prop trading, your first step should be to choose a prop trading firm that has a solid reputation and one that best suits your needs. To do so, you must consider a number of aspects related to the company, such as its fees, evaluation process, profit sharing, leverage, rules, restrictions, and so on. Manually searching through each one would take a lot of time. Furthermore, if you are just starting out, it can be quite overwhelming. This is when prop firm review site like Funded Trading becomes invaluable.
The Funded Trading review website is a welcome addition to the prop trading industry, which is rife with scammers. It adds in-depth analyses of prop firms, which had been lacking till now. The website will aid traders in avoiding scams and selecting the most suitable prop firm for them.
Funded Trading's objective is to provide comprehensive, unbiased, and trustworthy reviews of prop firms. They consider these factors based on their financial expertise as well as online research into customer reviews of each prop firm they consider. Their goal is to provide readers with information that is both reliable and unbiased. Reviews and articles are subjected to regular scrutiny and fact-checking to guarantee that readers are receiving the most up-to-date information possible.
Given the abundance of prop firms present, they provide an open invitation for other prop firms to request reviews. A fantastic approach for prop companies to increase visibility while also building trust with traders.
When it comes down to it, the only thing that gives reviews any value is whether or not readers can trust them. Reliable reviews from Funded Trading make it much simpler for customers to determine which prop firms they should steer clear of and which prop firms deserve their attention. As a result, customers save both their time and their own money, two resources that are quite valuable.
Company info: 
Funded Trading is registered and operates out of the United Kingdom. For more information about Funded Trading, visit www.funded-trading.com. For inquiries, contact customer support at [email protected] and follow them on Instagram, Facebook, Twitter, and YouTube.
Media Contact:
Company Name – Funded Trading Email – [email protected]  Website – www.funded-trading.com 
Media Contact
Organization: Funded Trading
Contact Person: Eric Budiman
Email: Send Email
Country: United Kingdom
Website: https://funded-trading.com/
The post The Launch of Funded Trading Prop Firm Review Site, is a Much-Needed Boost to Traders Seeking Reassurance and Trust in Prop Firms appeared first on King Newswire.
Information contained on this page is provided by an independent third-party content provider. Binary News Network and this site make no warranties or representations in connection therewith. If you are affiliated with this page and would like it removed please contact [email protected]