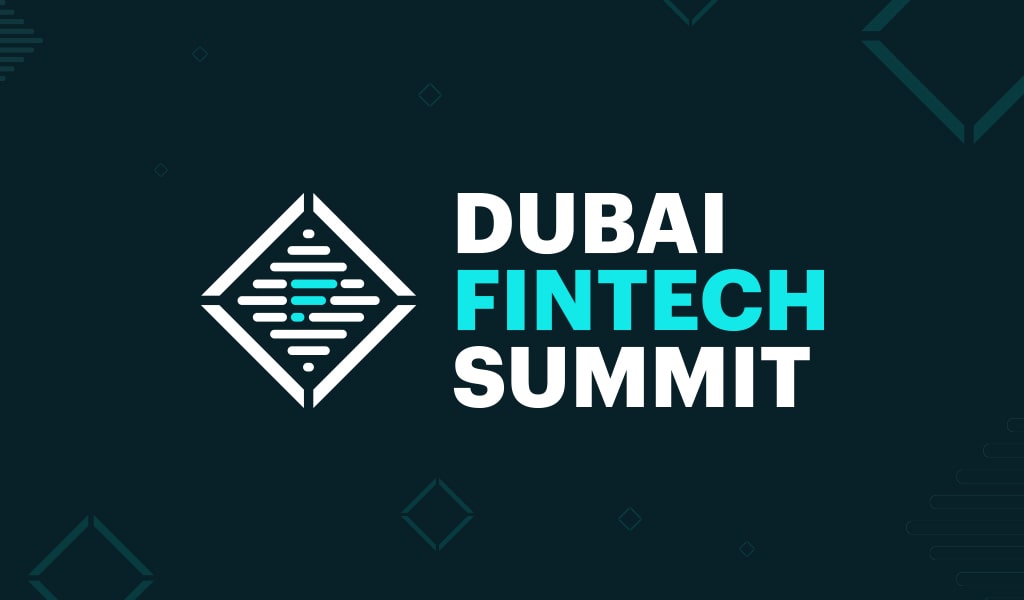 Investment in DIFC's FinTech and innovation community exceeded USD615 mn in 2022.
First edition of Dubai FinTech Summit, organised by DIFC, set to convene over 5,000 international experts and policymakers in Dubai.
H.E. Abdullah Bin Touq Al Marri, UAE Minister of Economy to join plenary session.
Speakers include global heads and founders from Citi Venture, Coinbase, FireBlocks, and Standard Chartered PLC among others.
Dubai, UAE, 1st March 2023, ZEXPRWIRE, Dubai continues to solidify its reputation as a global hub for FinTech and Innovation ahead of the Dubai FinTech Summit taking place on 8 and 9 May this year under the patronage of His Highness Sheikh Maktoum bin Mohammed bin Rashid Al Maktoum, Deputy Ruler of Dubai; Deputy Prime Minister and Minister of Finance of the UAE; and President of the Dubai International Financial Centre. During 2022, investment in DIFC's FinTech and innovation community exceeded USD615 mn and the total number of active firms in the sector grew 36 per cent to 686.
The Fintech and Innovation sector in the Middle East, Africa and South Asia (MEASA) region is growing at pace with a market value forecasted to double in size from USD135.9 bn in 2021 to USD266.9 bn in 2027 according to DIFC FinTech Hive's 2022 FinTech Report. The Dubai FinTech Summit will provide the perfect environment for connecting start-ups, investors and industry leaders tapping into this opportunity as they advance in the region and beyond.
Organised by DIFC, the leading international financial hub in the (MEASA) region, the Summit will bring together 5,000 global FinTech and technology experts to discuss innovations and challenges in the sector, as well as spotlight all things impacting the future of finance – from Web 3.0, Metaverse and Blockchain to decentralised finance, regulation and policymaking, and the greater need for increased financial inclusivity. Visitors will also be able to meet more than 100 FinTech exhibitors and join a series of panels and fireside chats. The Dubai FinTech Summit will take place at Madinat Jumeirah in Dubai.
The event will host esteemed local voices such as H.E. Abdullah Bin Touq Al Marri, UAE Minister of Economy and H.E. Essa Kazim, Governor of DIFC. The impressive roster of speakers at the summit include Bill Winters, Group Chief Executive of Standard Chartered PLC; Brad Garlinghouse, CEO of Ripple; Melissa Guzy, Co-Founder and Managing Partner of Arbor Ventures; and Michael Shaulov, CEO of Fireblocks; among others.
Currently home to 60 per cent of all FinTech companies based in the GCC, Dubai and DIFC is being recognised as a global centre for innovation, with its unique ecosystem and comprehensive approach to business, driving not only the future of finance but increasingly the future economy. As per MAGNITT, FinTech start-ups in MENA recorded a 183 per cent year-over-year growth in funding in 2021.
Highlighting the impact of the growing FinTech sector in the region, Mohammad Alblooshi, Head of DIFC Innovation Hub and FinTech Hive said: "The demand for FinTech services has grown significantly in the last few years, powered by digital technologies and innovation across sectors. In recent years, DIFC has successfully cemented its position as the finance and innovation hub in the MEASA region by offering the most comprehensive FinTech and venture capital environments. In line with its vision to drive the future of finance, DIFC has created lucrative opportunities for start-ups, global players, and unicorns to set up base in the Emirate."
He added: "I'm confident that the Dubai FinTech Summit, organised by DIFC, will soon become the premier platform allowing us to capture the industry's attention and fulfil our vision of making Dubai a new home for the future of FinTech and finance."
"Dubai's work in the digital asset space, in the last few years, has been nothing short of remarkable. The government's collaborative approach with the industry has drawn some of the most dynamic and innovative companies in the digital asset space to its shores, cementing its position as a leading FinTech hub and securing its economy for the future. Fireblocks is excited to participate in the Dubai FinTech Summit and explore some of the best FinTech solutions from around the world," said Michael Shaulov, CEO, Fireblocks – a secure digital asset infrastructure company.
Luis Valdich, Managing Director at Citi Ventures added, "FinTech is one of the most exciting industries in tech and banking alike. Trends like digitisation, open banking, embedded finance, financial inclusion, the democratisation of investing, the modernisation of the core banking stack, and the emergence of the creator and shared economies are driving disruption and economic progress, all over the world. I am excited to further explore these and other innovations we are seeing across the industry, as part of this exciting summit."
Visitors can now purchase tickets for the Dubai FinTech Summit, with early bird prices available till 15 March 2023.
About Dubai International Financial Centre
Dubai International Financial Centre (DIFC) is one of the world's most advanced financial centres, and the leading financial hub for the Middle East, Africa and South Asia (MEASA), which comprises 72 countries with an approximate population of 3 billion and an estimated GDP of USD 8 trillion.
With a close to 20-year track record of facilitating trade and investment flows across the MEASA region, the Centre connects these fast-growing markets with the economies of Asia, Europe and the Americas through Dubai.
DIFC is home to an internationally recognised, independent regulator and a proven judicial system with an English common law framework, as well as the region's largest financial ecosystem of over 36,000 professionals working across over 4,300 active registered companies – making up the largest and most diverse pool of industry talent in the region.
The Centre's vision is to drive the future of finance through cutting-edge technology, innovation, and partnerships. Today, it is the global future of finance and innovation hub offering one of the region's most comprehensive FinTech and venture capital environments, including cost-effective licensing solutions, fit-for-purpose regulation, innovative accelerator programmes, and funding for growth-stage start-ups.  
Comprising a variety of world-renowned retail and dining venues, a dynamic art and culture scene, residential apartments, hotels and public spaces, DIFC continues to be one of Dubai's most sought-after business and lifestyle destinations. 
For further information, please visit our website: difc.ae, or follow us on LinkedIn and Twitter @DIFC. 
About Trescon
Trescon is the world's fastest-growing business-to-business events, training, marketing and consulting company primarily focused on the adoption of sustainability, inclusive leadership and emerging technologies like artificial intelligence, blockchain, metaverse, cloud, fintech, data analytics and cybersecurity.
Our summits, conferences, and expos create real economic impact by connecting and empowering the key ecosystem of government organizations, regulators, policymakers, private sector companies, solution providers, startups, investors, accelerators, advisors, consultants, associations, academia and more.
Thought leadership, knowledge exchange, brand positioning, business expansion, market penetration, lead generation, finding solutions & services, capital raising, capacity building, training and networking are among the key objectives of our stakeholders.
With the help of our 250+ employees across offices in 6 countries, several of our clients have quadrupled their leads, shortened sales cycles by half or less, entered markets three times faster, closed deals within unimaginable timelines and grown their businesses ultimately.
Media Contacts
Jashmeh Bhagwagar
APCO Worldwide
Corporate Communications
(m) +971 55 9548660
The Post Investment surges in DIFC FinTech firms ahead of Dubai FinTech Summit first appeared on ZEX PR Wire
Information contained on this page is provided by an independent third-party content provider. Binary News Network and this Site make no warranties or representations in connection therewith. If you are affiliated with this page and would like it removed please contact [email protected]