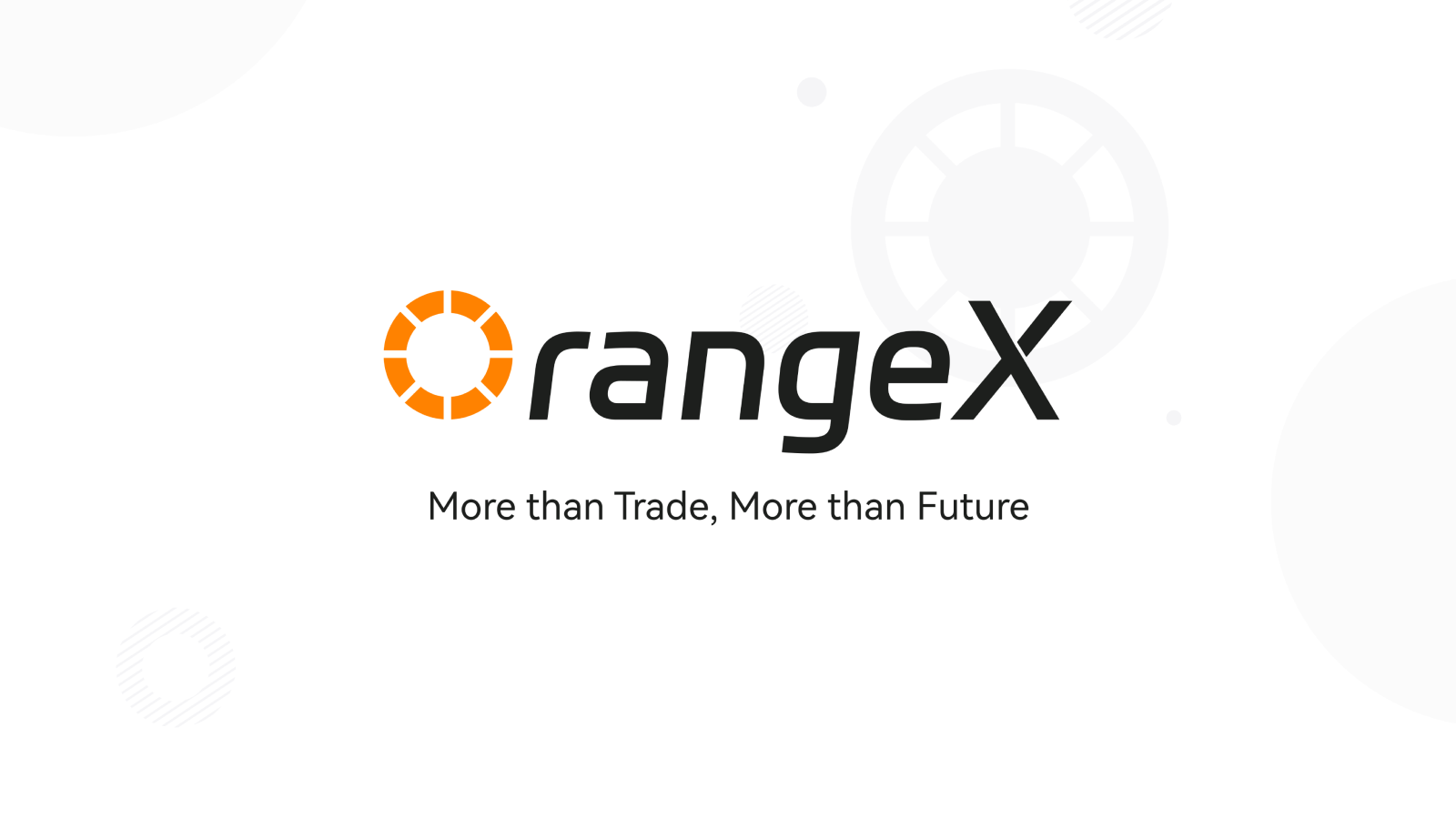 Seychelles, 12th September 2023, ZEX PR WIRE,
In the fast-evolving world of cryptocurrency, 2024 is poised to be a year of monumental significance. As we look ahead, two pivotal factors emerge, propelling us towards what could be an exhilarating bull run.
As we anticipate the bright future of crypto trading, OrangeX is firmly committed to providing a secure, user-friendly platform, empowering investors to seize the potential of cryptocurrency investment. Founded in 2021, OrangeX boasts a high-standard crypto trading platform, fueled by cutting-edge technology and a team of seasoned financial experts. Initially focused on Europe, our platform now serves over 1 million active users worldwide. With regulatory licenses from the US and plans for expansion into Canada, Lithuania, Estonia, and beyond, OrangeX aims to be the go-to global crypto trading hub. Our vision is to cultivate a world of limitless crypto opportunities, driving sustainable industry growth.
As we gear up for the impending crypto bull run, OrangeX is taking strides to capitalize on our core strengths.
Trustable Compliance Advantages
OrangeX currently holds regulatory licenses in the US, including an MSB and NFA, with ongoing applications in Canada, HongKong, and other crypto popular regions. Our goal is to become the ultimate crypto trading platform for traders worldwide, offering a range of services, including spot trading, derivatives, and copy trading. Our vision is to create a crypto trading ecosystem brimming with limitless opportunities while contributing positively to the sustainable growth of the industry. With the market showing explosive upside potential, OrangeX is actively expanding globally and enhancing our products. As we prepare for the next crypto bull run, we're leveraging our core strengths to stay at the forefront of the industry. Join us on this exciting journey.
Continuous Funding investment Received
OrangeX has attracted substantial investments from esteemed Singaporean institutions since its inception, a testament to our promising potential. Recently, we secured a $10 million investment from Kryptos, SCI, NGC Capital, Phase Capital, and X Research, with a primary focus on bolstering user asset security. To this end, we've established a 1,000 BTC insurance fund, ensuring the utmost safety in your trading experience.
A World-Class Team
OrangeX's rapid growth is powered by its skilled and experienced team, boasting core members who have held senior positions at leading global tech and finance giants like Coinbase, Bitvavo, WhiteBIT, Bitpanda, Google, and Morgan Stanley. With a global presence spanning Seoul, Singapore, Hong Kong, and Dubai, our team is strategically positioned for success.
In a strategic move to bolster global expansion and solidify its standing in the cryptocurrency realm, OrangeX is set to expand global team to 300 employees throughout 2023, spanning diverse roles across Asia and South America. This aggressive recruitment drive underscores OrangeX's resolute dedication to its growth objectives and unwavering pursuit of excellence. Through this dynamic talent infusion, OrangeX is poised to offer unparalleled services tailored to the evolving demands of its expanding user community.
Global Expansion
As part of our commitment to global growth and solidifying our presence in the cryptocurrency industry, OrangeX plans to onboard 200 new employees in 2023. These hires will span various departments, including operations, compliance, and research and development, across Europe, Asia, and South America. This robust hiring strategy underscores our ambitious growth agenda and unwavering dedication to providing top-tier services that cater to the ever-changing needs of our expanding user base.
Expansive Global Presence
Founded in 2021, OrangeX has swiftly grown to serve a thriving community of over 1 million users. Our journey began in Europe two years ago, and today, we proudly extend our reach into Asia and South America. In 2023, we're embarking on a strategic expansion into key markets including Japan, South Korea, Russia, India, the United States, and the Philippines, and regions like Hong Kong, Macao, and Taiwan. We presently offer comprehensive global services with support for 20 localized languages, ensuring seamless trading experiences for users worldwide. Our dedicated support team is available around the clock, 24/7/365, via Live Chat, email, and multi-language communities.
OrangeX is a recognized and verified presence on CoinMarketCap and Coingecko, two globally renowned crypto data platforms. We are committed to becoming the trusted and dependable partner of choice for our diverse global user base, meeting their fundamental needs in cryptocurrency trading and investments. Our unwavering commitment to product enhancement and user satisfaction drives us to regularly introduce innovative features and functionalities, continually elevating the quality of our products and services.
Reliable and High Performance Products
OrangeX has built a comprehensive product line, dedicated to empowering investors to make a better future.The exchange at OrangeX is a high-performance trading engine which has been developed by experts from the banking industry and is capable of completing 100k transactions per second. There is zero server downtime and no outage or breach since we started.OrangeX is home to more than 150 coins and trading fees are quite low. Through OrangeX spot trading, users can buy and sell crypto quickly in low spreads. We also provides a promising token listing service which users can get early access to crypto gem.This will appeal to investors that wish to buy small-cap cryptocurrencies, as well as newly launched projects.
Focusing on future trading, OrangeX offers an advanced trading suite for USDT margin perpetual contracts that come packed with useful tools. This includes integration with TradingView, so users can access technical indicators, drawing tools, and more.Copy trading is another passive investment tool at OrangeX. It's popular with beginners for their smart crypto portfolios. Copy trading allows investors to mirror the buy and sell orders of a chosen trader in just one click, and the minimum investment is only $100.OrangeX also offers a mobile app with an easy-to-use Interface, so users can trade anytime, anywhere. The app is supported for both iOS and Android devices.
Industry-leading Security and Dedicated Service
At OrangeX, we prioritize user security above all else. Our commitment to safeguarding your assets has earned us the trust of globally recognized security firms with top-tier ratings. Utilizing multi-signature security systems for both cold and hot wallets, we store the majority of digital assets in secure offline storage. Transparency is our hallmark – we maintain 100% user asset reserves and regularly publish reports for full transparency.
Our identity verification and financial compliance systems are fortified with robust security measures, while our servers are independently hosted across multiple countries to ensure optimal data integrity and security. Additionally, OrangeX adds an extra layer of security for unrecognized device logins and enforces two-factor authentication for all account access.
OrangeX offers a user-friendly trading interface, enabling seamless spot and futures trading in one powerful platform. We continuously enhance the user experience through function optimizations, including upgrades to our mobile app and PC UI/UX, comprehensive market and API support, accurate K-line data, and round-the-clock customer service provided by expert representatives.
Our slogan, "More Than Trade, More Than Future," embodies our commitment to empowering users not only to profit but also to master the art of optimizing their financial lifestyles. With a focus on product innovation, customer satisfaction, and pioneering solutions, OrangeX is poised to shape the future of cryptocurrency trading while contributing sustainably to the blockchain industry. Join us on this exciting journey today.
The Post Global Exchange OrangeX Expanding in Key Markets For the Potential 2024 Crypto Bull Run first appeared on ZEX PR Wire
Information contained on this page is provided by an independent third-party content provider. Binary News Network and this Site make no warranties or representations in connection therewith. If you are affiliated with this page and would like it removed please contact [email protected]