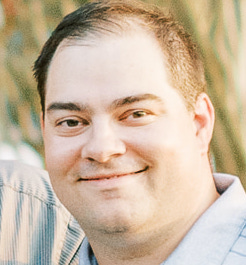 Elizabethtown, Pennsylvania, 14th September 2023, ZEX PR WIRE, Transitioning from elementary to middle school can be an exciting yet daunting experience for young students. To help ease this transition, Daniel Newman, an esteemed middle school teacher from Elizabethtown, is sharing his invaluable insights and advice for new middle school students. Drawing from his years of experience, Newman offers tips on what to expect, how to thrive, and ways to excel in this critical phase of a student's academic journey.
Middle school is a significant milestone in a child's education, and it comes with its unique set of challenges and opportunities. Daniel Newman, who has been teaching at the middle school level for over a decade, understands these challenges well. He emphasizes the importance of preparing students both academically and mentally to ensure a smooth transition.
"When students enter middle school, they are stepping into a new world with more subjects, teachers, and responsibilities," says Daniel Newman. "It's crucial for them to know what to expect and how to make the most of this exciting phase in their education."
One of the first things Daniel Newman highlights is the increased academic rigor in middle school. Students are introduced to a wider range of subjects and often encounter more complex material. Newman advises students on multiple areas:
"It's important to stay organized. Middle school can be overwhelming, so it's essential to develop good organizational skills," says Newman. "Use a planner, keep track of assignments, and establish a study routine."
"Ask for help if you need it. Don't be afraid to ask questions or seek help from teachers or peers if you're struggling with a particular subject," Newman advises. "Middle school is a time for growth, and it's okay to make mistakes and learn from them."
"Time management is important. Balancing homework, extracurricular activities, and personal time can be challenging," Newman notes. "Learn to manage your time effectively and prioritize your responsibilities."
Thriving in middle school goes beyond academics. It involves building positive relationships and nurturing personal growth. Daniel Newman encourages students to:
"Get involved. Join clubs, sports teams, or other extracurricular activities that interest you," Newman suggests. "It's a great way to make friends, discover your passions, and develop valuable life skills."
"Show kindness and respect. Treat your classmates and teachers with kindness and respect," Newman emphasizes. "Creating a positive and inclusive school environment benefits everyone."
"Set both short-term and long-term goals for yourself," Newman advises. "Having a clear sense of purpose will motivate you to work hard and achieve your dreams."
Daniel Newman continues by explaining how students can excel in middle school. "Achieving success in middle school requires dedication and commitment. Keep track of assignments, tests, and projects. A well-organized student is better prepared to excel academically. Develop strong study habits. Find a study routine that works for you," says Newman. "Consistent studying and reviewing your class materials will help you retain information and perform well on tests. Embrace a love of learning," Newman encourages. "Curiosity is a powerful tool that can lead to deeper understanding and academic success."
In addition to these practical tips, Daniel Newman emphasizes the importance of seeking support from parents and teachers. "Communication is key," he says. "Parents, teachers, and students should maintain an open line of communication to address any concerns or challenges that may arise."
Newman concludes with a message of optimism, saying, "Middle school is a time of growth and self-discovery. Embrace the opportunities it offers, learn from your experiences, and remember that your education is a journey. With determination and a positive attitude, you can achieve great things in middle school and beyond."
For more information on Daniel Newman, Teacher from Elizabethtown, Pennsylvania, please see: https://danielnewman.info/
About Daniel Newman, Teacher
Daniel Newman of Elizabethtown, Derry Township, Pennsylvania is an expert teacher of Spanish, who has been teaching for ten years, starting in an educational leadership role in 2013 as a teacher at New Albany High School in New Albany, Indiana, where he taught levels I, II, Dual Credit/IB level course of Spanish III, and piloted a Heritage Spanish course. While at New Albany High School, he also headed up the New Albany High School Spanish Club. After teaching Spanish at Tigard High School in Tigard, Oregon, where he taught IB Spanish I and II to over thirty students who were able to complete and master the IB Spanish test and receive the IB diploma, Daniel Newman then spent two years as a Spanish teacher at Northern High School in Dillsburg, Pennsylvania. While there, he taught levels I, II, III, and IV Spanish, as well as sponsored the Spanish Club. Next, Mr. Newman taught Spanish I and II at Elizabethtown Middle School and High School in Elizabethtown, Pennsylvania. His most recent post is at GREEN Charter School in Greenville, South Carolina, teaching Social Studies to 7th and 8th graders. In his most recent role, Daniel Newman has taught South Carolina History, Geography, and sponsors the Rho Kappa and Jr. Rho Kappa Honors Society.  
The Post Elizabethtown Teacher Daniel Newman Offers Helpful Advice for New Middle School Students first appeared on ZEX PR Wire
Information contained on this page is provided by an independent third-party content provider. Binary News Network and this Site make no warranties or representations in connection therewith. If you are affiliated with this page and would like it removed please contact [email protected]